TICKET Information:
$10 General Advanced
$13 Door
$8 Student (with ID).

Buy Tickets early, we have limited seating.
ADVANCED TICKET PURCHASE OPTIONS:
1) ONLINE - CREDIT CARD or PAYPAL: Purchase with a credit card or Paypal online using the link below. Once you've added the tickets to your cart in the Brown Paper Tickets site, click on the ORANGE "Pay via PayPal" button on the Buyer Details page, and this will take you to Merrimans' PayPal account. You will then have the option to pay with your credit card or your PayPal account.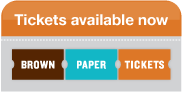 2) IN PERSON: You may pay in person at the Piano Shop on 1211 Mishawaka Ave. CASH preferred. Please call 574-329-3430 to make sure we are available at the shop. You may also come in during our Monday evening Open Session (7:30 - 10:30 pm).
3) PHONE: If neither of these options work for you, please call Mary at 574-329-3430, and we will get you set up with tickets!
see more below...
Concert:

Daniel Torres Ensamble

Saturday, June 21, 2014
Music begins 7:30 pm


Merrimans' Playhouse
1211 Mishawaka Ave.
South Bend, IN 46615
Click here for Map
Contact
merrimuse@sbcglobal.net
574-329-3430

Ensemble born out of Daniel Torres's (guitarist/vocals, from Mexico) desire to combine with overtone singing the range of textures provided by the group's intruments, interweaving the musical roots of jazz, Indian classical music, and Tuvan music. The musicians of the group are from a variety of musical genres, including jazz, Latin American folk, rock, Asian, and classical. Each brings a particular essence which gives the project its character ranging from Hindu mantra to progressive jazz, with leit-motifs of both Latin American and jazz melodies.
Luis Marín: Bass
Javier Rodriguez: Flute
Cecilia Di Salvo: Harmonium and vocals
Jerry Garrido: Percussion and vocals
Daniel Torres: Guitar and vocals